Quite unexpectedly, I got tagged for this challenge by Amanda N. Butler.
Anyone who knows me will know I am not actually a Summer type of person. Give me rain, Autumn leaves, snow and Winter's cool embrace! That's when I am at my happiest! But for now, let's see how I get on with this challenge:
Show a book with a summery cover.
Have to go with Bloodlust by Alex Duval, the first book in the Vampire Beach series. When Jason Freeman's family moves to the exclusive DeVere Heights area of Malibu, he finds himself surrounded by the most beautiful people he has ever seen but is there more them than meets the eye? I think this might have been the first teen book I read in high school, during the Twilight/vampire craze and made for a nice change.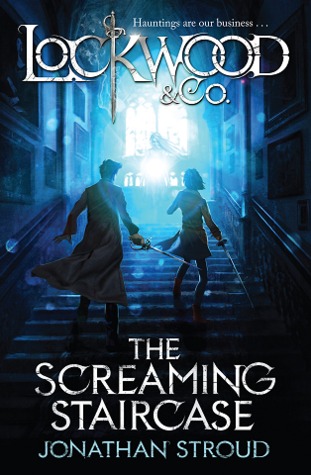 Pick a fictional place that would be the perfect destination for a summer holiday.
This has taken some thinking about but I think the place I would go bizarrely is Lockwood & Co.'s haunted Britain. I know it's not a destination but I would love to explore it and discover what is happening outside of London. We get some idea what is going outside of London during the first book when Lucy talks about her road to joining Lockwood and George.
You're about to go on a flight for your summer holidays but you want to read a book that lasts the whole flight. What novella do you choose?
Probably Hotel Babylon by Imogen Edwards-Jones. This is not exactly a story as such as every story told and all the information, compressed into one person's 24 hour shift, are all true we are told and only the names of the guilty have been changed. It shines a light on the human condition when we step into a hotel of any sort and any star rating.
You have a case of summertime sadness – what book do you pick to shine a smile on your face?
Had a hard time deciding this one as I have a few books that make me laugh but the one that is always at hand it seems is Texts From Dog by October Jones. Inspired by the Tumblr blog, this book compiles the best-loved "texts" from dog, contemplating everything from bath time to the relationship man and man's best friend.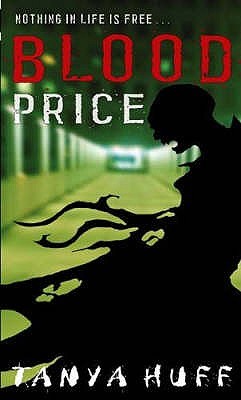 You're sitting at the beach all alone…which fictional character would be your beach babe?
This was a tough one but I think I would go with Henry Fitzroy, the bastard son of King Henry VII, from Tanya Huff's Vicki Nelson series. Blood Price details one of Vicki's PI cases where she is investigating a series of murders and comes across Henry, who is investigating to try to protect his vampire secret. Of course that would mean the beach at night but if he appears in the form Kyle Schmid, who played him in the Blood Ties TV adaptation, that's fine by me!
To match your ice cream, you want an icy cool sidekick! Which fictional sidekick do you pick?
Out of two demon possibilities, I think I would go with Sebastian, Lord Phantomhive's one Hell of a Butler from the Black Butler series. Tied by contract to little Earl Ciel Phantomhive, the Queen's Guard Dog, Sebastian is out to help Ciel find the people who killed his parents, burnt down his home and hurt him. Once Ciel has his revenge, Sebastian will devour his soul.
The other demon I considered was Eclipse from Demon Diary.
And I am tagging Legends of Windemere's Charles Yallowitz, Tales From Baggins Bottom's Diane Wordsworth and MyLittleBookBlog's Lizzy Baldwin. Hope you guys don't mind.